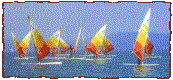 The Hungarian sea is one of the most common summer holiday destinations in Eastern Europe. The northern, rocky shores are perfect for swimming and for water-sports and give you wonderful opportunities for trips among hills. In the contrary, the southern shores of the lake are sandy and very shallow.These are popular with familieshaving small children. The lake has a wonderful Mediterraen climate which often warms up the water until 79-80F.


---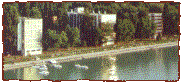 Siófok is the most important traffic junction at the and of the M7 motorway. It is a real tourist centre with a line of great hotels and long beaches where the visitor is awaited with Hungarian style chardas, international restaurants and discotheques.
Siofok has a lot of shops, department stores and an open-air theatre where you can see folklor programs or pop concerts during the summer.


---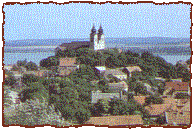 Tihany is one of the oldest settlements in the region. The church and the monastry was founded in 1055 by King Andrew I., who is buried here. The walks from the church offer an unparalelled view. The luxury villas and elegant hotels leads your eye to the East, to the nearby Balatonfüred, which is considered the capital of tyhe Lake Balaton. The start of the sailing season is celebrated here in May as well as the famous Anna Ball in late July.


---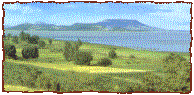 The northern shore of the lake is famous for its excellent wines. The volcanic soil in the slopes of Badacsony is the most known wine-growing region. The best way to visit Badacsony is by boat and then take a long walk on the winding roads to the hilltop. Almost the whole Balaton region can be seen from the higher terraces of Badacsony. The hill was the home of some Hungarian poets and artists in this century.


---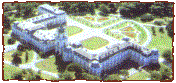 Keszthely, at the westmost corner is awaiting for visitors with old streets and a Baroque style castle built in 1754 of the Festetics family. Four kilometers from Keszthely we can find Lake Héviz, which has curative hot springs and radioactive mud for those who suffer in rheumatism and illnesses of the nervous system. Europe's biggest hot water lake has marvellous flowers from May to November.


---
[History and information]
Back to the map
[West Hungary ]
[Budapest]
[Székesfehérvár]
[Balaton]
[Northern Hills]
[Hortobágy]
[Alföld]