Throughout the world there is hardly any other town like Szentendre. This artists'world has more than 20 museums and galleries - with just 20,000 inhabitants. There is a Roman Stone collection here, a baroque Cathedral, gothic church and many other medieval buildings and paintings here.


---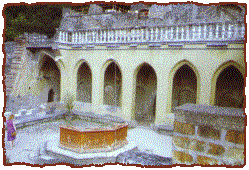 The remnants of the Royal palace can be viewed here with museums and tour guides.
---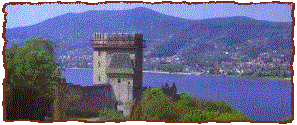 The old Salamon Tower in Visegrad. First the Romans built fortifications here, later the Hungarian kings established a system of forts. In a few miles the Pilis forest offers rambling, jogging and hunting facilities.
---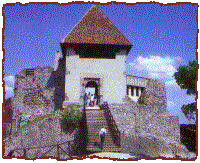 The second part of the system of forts, the so-called "Fellegvar". From its tower one can see the whole area wth hills, forests, castles and the beatuiful river, the Danube.
---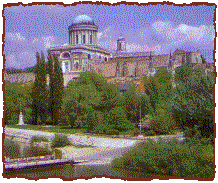 Esztergom was a Royal Seat and Hungary's first capital for 250 years. The nation's first king and founder, St. Stephen was born here and crowned in 1000. It is famous for its Basilica,the Library, museums, chapels and a medieval spa.
---
Back to the map
| | | | |
| --- | --- | --- | --- |
| Call Hungary for 1.6 cents/min | | | Tours in Budapest |
[West Hungary ]
[Budapest]
[Székesfehérvár]
[Balaton]
[Northern Hills]
[Hortobágy]
[Alföld]