| | |
| --- | --- |
| Aggtelek,located at the border of Slovakia, has one of the most significant stalactite caves in Europe, whose other entrance is in Jósvafo. Places of interest: the Baradla stalactite cave, connected to the Slovakian Domica; Cave Museum at the entrance; Béke stalagmite cave, with curative air, Aggtelek National Park. The cave is 23 916 m long, -116 m deep. The rock-tunnel is 10m wide average, often broaden out to a room. The tallest stalagmite is 18 m high. | |
---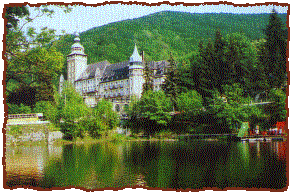 It is a climatic health-resort built on the meeting point of the Garadna and Szinva valley, on the side of the Hámori Lake. The route leading from Miskolc to Lillafüred leads onto one of the most beautiful ravines of the country. Its two famous points are the Molnár-rock marked with a cross and the Puskaporos-ravine. The beautiful Hámori Lake is not natural; the embankment closing the valley and dam the water of the Garadna back was built in 1813 initiated by the Fazola family. The murmur of the waterfall of the Szinva tumbling down beside the Palace Hotel also belongs to the atmosphere of Lillafüred. Remarkable sights of the area of the holiday resort are the caves, famous for their dropstones and archaeological findings from the prehistoric times.
---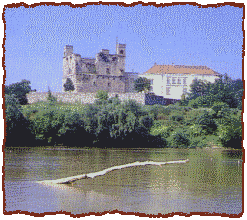 Sárospatak is athe cultural and tourist centre of North-East Hungary. Tourism is widespread, the Renaissance Rákóczi Castle, the late-Baroque Reformed College and the 48 °C thermal water attract the most visitors but popular international wents like the Zemplén Art Festival also have a lot of spectators every year. Natural water from the River Bodrog and its backwaters are favourable to different watersports. Sárospatak and its region is an area which grow grapes for the world famous Tokaj-wines. Tasting wine is possible in several cellars.
---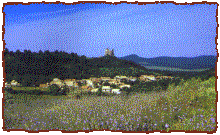 Hollóko is the only village in the world listed among the World Heritage. It is an outstanding example of a deliberately preserved traditional settlement. This village, which was developed mainly during the 17th and 18th centuries, is a living example of rural life before the agricultural revolution of the 20th century.
---

Eger is a beautiful, old town, rich in historical buildins. Located between Mátra and Bükk hills at the valley of Eger creek. In its famous castle had an important role in the long war against Turkish army. The slender minaret reminds us the 91 year old Turkish rule in the 18th century.
Other interests the famous wine "Egri bikaver" the medicinal water "Egri Viz" and lots of mineral water with baths around the town.
---
[History and information]
[Back to the map]
| | | | |
| --- | --- | --- | --- |
| Call Hungary for 1.6 cents/min | | | Tours in Hungary |
[West Hungary ]
[Budapest]
[Székesfehérvár]
[Balaton]
[Northern Hills]
[Hortobágy]
[Alföld]